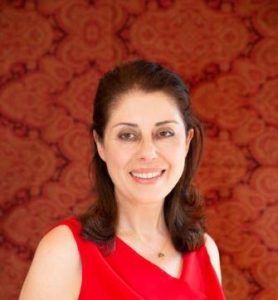 Maria Saba is a writer, storyteller, and arts educator, writing in both English and Persian. Maria's short stories and personal essays have appeared in Ambit Magazine, The New Quarterly, The Bombay Review, and  the Cosmonauts Avenue.  Her short story collection, "My First Friend" was a semi-finalist for the Iowa Short Fiction Prize, and the title story published in Scoundrel Time, won the Editors' Choice Award and was nominated for the Pushcart Prize in 2017. Maria won the 2023 Joy Kogawa Fiction Award and excerpts of her novel, "There You Are" were shortlisted for the Exeter First Novel Prize and long listed for the Joy Kogawa Award for Fiction. Maria's novella, "The Secret of Names" was long listed for the 2020 Disquiet Literary Prize. 
Maria has received grants from Canada Council for the Arts, Ontario Arts Council and the City of Ottawa in English literature and served on various art juries. The winner of PEN Canada Scholarship for Writers in Exile and Wallace Stegner Grant for the Arts and an alumnus of Banff Centre Writing Studio (2016) and Bread Loaf Writers' Conference (2022), Maria has a PhD in theoretical chemistry from the University of Toronto. 
http://mariasabaye.blogspot.ca
https://www.facebook.com/maria.sabaye
Maria Saba acknowledges the generous support of Ontario Arts Council, City of Ottawa, and Canada Council for the Arts as well as Chalmers Professional Development Grant in various stages of her career.